Product Overview
A Tricky Treasure Hunt Starring Captain Toad!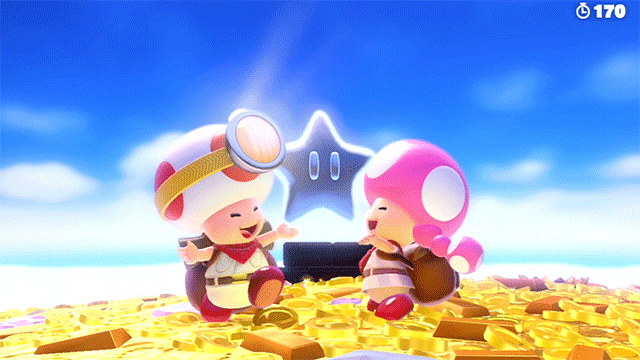 Ready for adventure? Captain Toad stars in his own puzzling quest through maze-like mini-universes— which originally launched for the Wii U system to critical acclaim and adoration by fans, is coming to the Nintendo Switch and Nintendo 3DS system.
That's Captain Toad's mission in life—to hunt juicy valuables like Super Gems and Power Stars across puzzling microcosms of danger and delight. Along the way, he'll have to reclaim stolen goods, not to mention beloved Toad Brigade member Toadette, who's been nabbed by a greedy bird. This tiny hero will have to waddle, hide, pluck, chuck, and power-up his way through enemy-infested locales like wild west shanties, beautiful towers, and Goomba waterparks—all bursting with goodies to find and secrets to unearth. Point your head-mounted flashlight toward adventure!
This version includes new stages based on the various kingdoms in the Super Mario Odyssey game. Also, play with a friend by sharing a pair of Joy-Con Controllers.